Face Mask Making Machine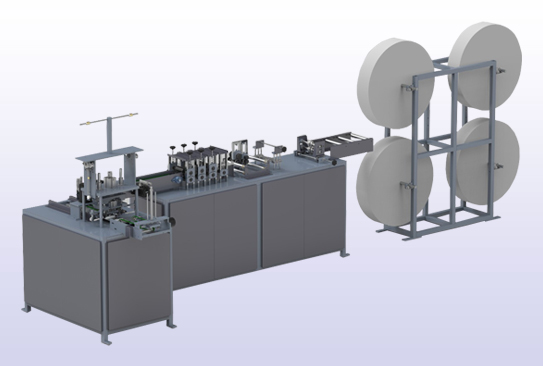 Application
La-Belle Manufacture & Make High Speed Face Mask making Machine, manufactures fully finished face masks from non-woven materials, with Nose wire & elastic straps ultrasonically welded to the Mask. The Machine is continuous rotating machine with 3 ultrasonic sealing systems for non-woven material. This machine can make mask with 2, 3 or 4 layer of non-woven material.
Specification
*
Model
Output
Mask Size
Branson Make Ultra Sonic System


Nose Wire Length
Power
Air Pressure
FMM - 90- 3US
70 - 75 Masks Per Min
90 mm(W) x 180 mm(L)
1 For welding the Mask bodies with 3 pleats and for welding the nose strip
1 For Welding the ear loops on both sides
1 for Additional liner at left hand & right hand side of the mask
115 mm is ultrasonically welded to the Mask
12 KW 415V 3 phase 50 Hz
5-6 Bar Pressure @1250 Liter/Min
* Specification subject to change because of constant Developments and Design.